WK Family Lawyers LLP has been recognized by The Globe & Mail as one of

Canada's Best Law Firms 2022!
Get your life back. We can help.
Contact us today to get started.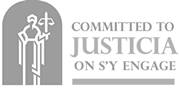 Your Calgary Family Lawyers.
Experienced. Reasonable. Caring.
WK Family Lawyers LLP is a top rated Calgary Family Law firm. Our lawyers specialize exclusively in the area of family law.
We are the team you want in your corner, whether in a sensitive mediation session or in complex litigation. Our family lawyers who will guide you through the process with strength and resilience and arrive at a positive resolution.
Driven by a genuine commitment to each client, we strive for consistent and exceptional service with great attention to detail.
WK Family Lawyers LLP also serves these locations
Red Deer, Medicine Hat, Canmore and Banff
We've got this.
From our experience, we have learned that each client's story is unique and no two matters are the same. We understand that your separation is one of the most stressful and emotionally taxing experiences of your life. We endeavor to make this difficult situation much easier for you and provide you with extremely competent, objective, and caring advice and attention.
We start by obtaining an in-depth understanding of your situation. You know your family best and we listen closely to your circumstances. We assist you in gathering essential financial information to review a range of potential outcomes.
Next, we identify the most efficient way to resolve your issues to get your family the best results. Divorce and separation in Alberta can happen in many different ways. You do not necessarily need to appear before the court to achieve a resolution.
We will discuss the various process options with you and weigh the advantages and disadvantages associated with each. Depending on your situation, we may recommend mediation, arbitration, four way settlement meetings, a JDR or litigation. At the end of the day, we want what you want—the best solution for your family with the least amount of stress and cost.
"Thank you so much for the great outcome in court last week! It is a great relief for me and I have appreciated your support and guidance through it all."
"I want to sincerely thank you for helping me get through what has been a very difficult time of my life. You were very kind, wise and professional."
"What you did for me was life changing. Thank you from the bottom of my heart."
"Thanks for all your time and efforts. The staff and clients from Discovery House are so grateful."
Planning child custody & parenting after separation
Making decisions about parenting after a separation is typically one of our clients' biggest concerns. These issues can be especially complicated and emotional.
There are many decisions to be made, but most importantly parents need to consider how they will make decisions affecting their children as well as a parenting schedule that is in the best interests of your children.
Talk to us to see how we can help your family create a parenting plan to move forward in this new phase of your life.
Minimize future disputes with cohabitation, prenuptial, post-nuptial, separation & parenting agreements
We specialize in drafting agreements to best meet your family's needs that help minimize the risk of future disputes. There are a variety of agreements that you may need in a family law context depending on your situation.
The negotiation of an agreement can take place in various stages of a relationship or its breakdown. Prenuptial agreements are entered into before you get married. Cohabitation agreements typically are negotiated by people who intend to reside together but do not necessarily intend to marry.  Post or mid-nuptial agreements can define property and debt division decided upon during the marriage to reduce stress and allow spouses to focus on improving other aspects of their marriage.
We can also help with thoughtful parenting, settlement and divorce contracts.